Home | SchNEWS at Ten
SchNEWS 10th Birthday Events
SchNEWS, the world famous Brighton-based direct action newsletter, will be celebrating its tenth birthday on SATURDAY 16th OCTOBER 2004 in LONDON with
SchNEWS was born out of the movement against Michael Howard's Criminal Justice Act of 1994, an act that sought to criminalise everyone from travellers to free partygoers to those doing direct action. It has become an internationally respected newsletter of the anti-capitalist movement providing information for action to activists across the world. It is free and is written entirely by volunteers, funded by donation.
---
The SCHNEWS TENTH BIRTHDAY PARTY
On the evening of 16TH OCTOBER 2004 from 10pm till 6am at the Coronet, (28 New Kent Road, Elephant and Castle London, SE1 6TJ) in conjunction with Brighton based sound system Innerfield www.innerfield.co.uk who will be celebrating ten years of putting on some of the best parties in the country. Click here to download the poster. The line up so far is:

In the Main Room:
Freq Nasty (Legendary breakbeat producer)
Top Cats (the UK's finest Ska band)
VJamm Allstars (live Audio-Visual) featuring Matt Black (Coldcut)
Babyhead (fantastic Ska/Hip-hop band from Bristol)
Innerfield DJs past and present

Video: APT Visuals, Headspace and Friends
Sound: 15K of the awesome Innerfield Soundsystem with all new Turbosound Aspect

In the Circle Bar:
Flannel - anarcho-narco-funk-punk-popsters
Chris T-T (solo) - man with guitar singing clever, funny, angry songs
The Don Bradmans - undisputed champions of chap rock
And friends of Schnews and Innerfield playing music to get drunk to.

This event helps keeps Schnews free...

Tickets...
are available as follows:

Online - it's getting a bit late now, better to get them at the conference or on the door


By phone
Access All Areas +44 (0)20 7267 8320
Ticketweb 08700 600 100
By post - too late, sorry.

By foot
Brighton
Community Base, 113 Queens Road, Brighton
London
Access All Areas, 117 Kentish Town Road, NW1 0207 267 8320
www.accessallareas.org
On The Door
£10 or £8 for ESF delegates
(There will be NO GUEST LIST - ALL CREW HAVE TICKETS and NO BLAGGERS!)
---
SCHNEWS AT TEN - THE BOOK
It all started in a squatted courthouse in Brighton back in 1994 with people wearing silly wigs reading out the alternative news. Ever since then SchNEWS has been publishing continuous weekly newsheets full of radical get-off-your-arse direct action politics from Britain and across the world. This book brings together some of the key stories of the decade from the big roads protests and anti-Criminal Justice Act movement in the nineties through to the global anti-capitalist movement and opposition to the war in Iraq. From Newbury to Seattle, Liverpool Dockers to the Zapatistas - with a lot of the less well known, but equally important moments in between. And not forgetting our infamous crap arrests of the week.
The book will be available from the SchNEWS conference and party, as well as other events around the ESF for £7. Or else you can order yours straight from us for £9 in p&p Click Here.
ISBN 09529748 8 6
320 pages 168 x 245mm
---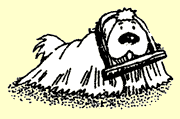 HOW DIRECT ACTION CAN SAVE THE WORLD
SCHNEWS TENTH BIRTHDAY CONFERENCE
SATURDAY 16TH OCTOBER 2004, 2PM – 7PM
CAMDEN CENTRE, EUSTON ROAD, LONDON (Kings Cross tube)
SPEAKERS * DISCUSSION * FILMS * FOOD * BAR * ALL WELCOME * FREE!

Direct action works. Active, popular opposition to oppressive rulers has been the motive force of change throughout history and it still is. If you think nicer politicians are gonna save the world and your job is to cheer them on – well, you'll be a long time waiting for change.
SchNEWS, the weekly direct action newsletter, has been providing information for action to anti-capitalists since 1994. We've put this conference together as an opportunity to discuss, plot and organise resistance to the suicidal onward march of capitalism. From the occupation of Iraq to criminalising dissent, from the growth of sweatshop economies to creeping privatisation of basic services, capitalism is attacking more and more people. And more and more people are resisting.
This conference is a chance to hear about that resistance first hand and find out how you can get involved in it.
2pm WORK
Our lives, their profits – how we fight exploitation
Anne Jones, mother of Simon Jones and campaigner for workplace safety
Edgar Paez, international secretary of Columbian trade union SINALTRAINAL
3pm WEATHER
Climate change - capitalism's legacy to the world
Rising Tide, grassroots network taking action on the root causes
of climate change

4pm WAR
The warmongers and how to oppose them
Mark Curtis, director of the World Development Movement and author of Web of Deceit
Ewa Jasiewicz, human rights activist and journalist imprisoned by Israeli government
Jo Wilding, activist, writer and witness to the seige of Falluja
5-7pm WINNING
How direct action can save the world
Schnews
Speaker on opposing the G8 visit to Scotland in 2005
Anne, Edgar, Mark, Ewa, Jo and everyone else!
This event receives no financial support from the government of London. As if.