Home | This Week | Update | Archive | Diary | Database
---
Previous | SchNEWS 127 | Next | Index | PDF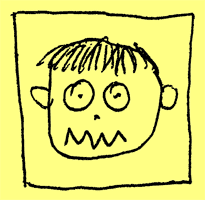 WAKE UP! WAKE UP! IT'S YER UGLY MUG...

Published in Brighton by Justice? - Brighton's Direct Action collective
Issue 127, Friday 25th July 1997
BRIGHTON CRITICAL MASS SAT 26th JULY 12 NOON ST.PETERS CHURCH
"By the year 2005, the face of every second adult in the UK will be stored in a national government database."
- Daily Telegraph 22/7/97
What if SchNEWS told you that the world's most sophisticated database of facial images was being set up in Britain...without any legislation, parliamentary oversight or public consultation - not even a polite chat with the Data Protection Registrar. Welcome to the ultimate I.D. card. Last week the Home Office quietly announced that as of October next year, photographs in all new passports will be digitised and stored electronically. The old system of laminating a physical photo into a passport will be replaced by a computer stored image sprayed directly onto the passport with a laser jet. Yes, that picture of you as a goofy fifteen year old with a manky haircut will be reliably stored forever - unless they use the fancy new IBM software that automatically ages your mugshot!
3.5 million photo images together with related data (personal and family details) will be stored each year on the database, resulting in the creation within 10 years of a searchable archive of 35 to 40 million people - even more than the conservative evidence given by the Telegraph. The Home Office says the new passport will be quicker to process and more resistant to tampering, but Dr James Backhouse, director of the Computer Security Research Centre in the London School of Economics said "The mere existence of such a large and sensitive database invites all manner of threats. Digital images can be transmitted, analysed and matched just like any other data. My own view is that the development of this system should proceed with meticulous care and its planning should be subject to thorough public oversight".
A spokesman for the Home Office said the system would be operated in strict accordance with the Data Protection Act. But John Woulds, assistant Data Protection Registrar said the project was "in a different league" to most other databases, and his office "we've not consulted formally or informally about this." The Passport agency systems are linked to a number of agencies including the Foreign and Commonwealth Office and various Departments in the Home Office. Police are given access on request.
Simon Davies of Privacy International told SchNEWS "Although the Database will be managed by the Passport Agency it is in effect a Home Office facility. As a law enforcement tool it will be a choice prize not just for police, but also for security services such as MI5." The Home Office would not comment on the potential use of this technology, but it insisted that the new database was a necessary step to combat passport fraud. However, neither the Home Office nor the Passport Agency were able to provide any fraud estimates to justify the system. The Home Office suggested that the Passport Agency "may have done some work on this". However, the Agency is not responsible for such investigations.
Smile For The Cameras - It's CCTV Face Recogition Time
The potential to automatically match digitised passport images with photos from existing police databases and CCTV cameras is at the head of a barrage of privacy concerns. Several companies are well on the way to developing such technology. Miros Inc. has developed a system that can compare, in under a second, an image from a standard security camera with stored images. The TrueFace system developed by Miros has been installed in 80 locations around the world. It claims to have only a 0.1 percent rejection rate, using an ordinary video camera lined to any PC.

Most automatic face recognition systems use "landmarks" on the face (eyes, mouth etc) or a combination with "eigenfaces" which measure the difference between light and shade. Adding or removing spectacles or facial hair makes only marginal difference to the system's accuracy. Already Manchester City use face recognition at their Maine Road football ground and if Heathrow airport gets the green light for Terminal 5, they will use automatic face recognition, technology which has been part-funded by Marks and Spencers, the Police Foundation and British Aerospace.
Run To The Woods!
So should we be getting our knickers in a twist? Simon Davies told us, "It's always been the wet dream of authority to link faces with data and this will be a red letter day for them. The fraud argument is a confidence trick as the new passports will be just as easy to forge. The only winners will be the police, security services and anybody else - except of course ordinary people."

In the very near future we could see a triad working together of passport, digitalised driving licences and banks all feeding into the same databases. So why waste time with the political hot potato of ID cards when you can sneak this all past the public behind closed doors. And if that hasn't got you hiding all paranoid behind your settee then there's always Europe. The Government is planning to join a massive "state security" system targeting millions of European citizens as part of a new drive to promote 'co-operation' between EU police and intelligence agencies. The Schengen Information System (SIS) keeps information on people regarded as a potential threat to public order. This includes 'aliens, illegal immigrants, drug-traffickers, serious crime suspects, football hooligans - and "meetings attended by large numbers of people from more than one member state." These include demonstrators, anti-roads campaigners- and of course rock music fans.
Privacy International c/o SchNEWS address. Enclose an SAE.
---
A Sussex farmer who saw the wrath of local activists when he began ploughing a field rich in orchids and 33 species of butterfly, has recently been given permission by English Heritage to plough up nearby marshlands on a Special Site of Scientific Interest. In response local residents are again planning to take action. If you want to be a part of the campaign meet at12 noon, Brighton train station on August 10th for a picnic and demo. For more information on the campaign call the Justice? office on 01273 685 913.
---
1- Summer Rights, Brixton Brockwell Park Brixton 0171 737 2183

1-3 Earth Energy Festival, London

1-3 Guildford Fusion Festival, Stoke Park, Guildford

1-18 Ecotopia summer camp nr. Edinburgh 0131 558 8762

4 - Sundaze Festival, Kettering, N'hants 01536 710002

6-9 Menwith Hill Women's Peace Camp near Harrogate 01934 468593

7-10 Peace Camp outside Aldermaston Atomic Weapons Establishment 0171 607 3616

8-9 Cropredy Festival, Banbury, Oxfordshire 01869 337142

8-9 Megadog Lizard festival, Helston, Cornwall 01736 350984

9-10 Cardiff Summer Festival Big Weekend FREE 01222 873936

9 - Action at Faslane to commemerate the aniversary of the bombing of Nagasaki

10 - Smokey Bears Picnic 12noon Southsea Common (opp Clarence Pier) Portsmouth FREE

10-30 Edinburgh Festival Fringe 0131 226 5257

12-17 ACE'97 African Celtic Explosion Whitland, Dyfed 01994 484466

13-23 2nd Annual DIY music festival City Arts Centre, 23-25 Moss Street, Dublin

15-17 - Pontardawe World Music Festival, near Swansea 01792 830200

16-17 V97 Festival, Chelmsford/V97 Festival, Leeds (£60) 0113 244 4600

17 Vale Earth Fayre, Gurnsey (£6 + camping) 01481 727332

22-24 Reading Festival (Not very FREE and not a festie)

22-25 Towersey Village Festival, Oxfordshire: 01296 433669

25 - Notting Hill Carnival, London FREE

29-30 - One World Festival, Frome, Somerset 01373 473334

29-31 - Off the Tracks Festival, Castle Donnington, Derbyshire 01332 384 518

30 Join the no A33 road protest camp in Dissen, Germany for RTS Tel: 0049 5425 270

31 Sun In The East, Earlham Park, Norwich 0370 807517
---
The Forestry Comission are due to take possesion of Lyminge Forest in Kent,where Rank want to build a 1,000 acre leisure complex. Camp rumours suggest that the site may be evicted within the next few weeks. However a spokesperson for the Forestry Comission said he hoped protestors would come round to their way of thinking and leave! For more info contact Greensword 01303 265 737 or the camp mobile on 0410 536592.
---
After 15 years resistance to Britain's Polaris and Trident nukes, in the form of halting convoys, boarding submarines and laughing off 1090 arrests the local council have served a notice to quit by the 28th July. Obviously the peace campers intend to stay, despite council threats of issuing an eviction order. Cash-strapped councillors have admitted on Channel 5 News that if they were to face a Manchester style eviction they would give up. Bodies are needed to show the strength of support on the 28th and to help build more defences, in the form of tree houses, lock-ons etc...
If you fancy spending some time on the banks of the beautiful Gareloch (west of Glasgow) phonethe camp mobile for directions, on 01436 820 901, also call with donation of tat, usual stuff needed!
---
The Mobile Office Project is an old ambulance, being converted into an office powered from sustainable energy and made available to the more low profile direct action campaigns that usually do not have the budget to do essential office work that is crucial to run an effective campaign. "We want to eradicate the need to walk, often miles across country to make a phonecall, release a statement to the press, send faxes, produce leaflets and update internet pages." They'll be up and running soon but could do with upgrading their very basic equipment. If you've got 100's of computers or just won the National Lottery drop them a line: c/o Glaneirw, Blaenporth, Ceredigion, Wales, SA43 2HP

McDonald's has abandoned legal efforts to halt distribution of the 'What's Wrong with McDonalds' leaflet or bother trying to collect £60,000 damages it was awarded after last months record-breaking libel trial. The decision casts further doubt on McDonald's "victory" which cost $30 million and was a public relations disaster. Labour MP Mr Jeremy Corbyn, last week tabled two Commons motions, one calling for "sanctions" against McDonald's, and the removal of multinational companies' right to sue for libel

People are needed urgently to stop a beautiful nature reserve, the Glen of the Downs in Ireland is being destroyed by a motorway so people can get to Dublin a few minutes quicker: 00 353 16794207

On Tuesday 5th August there's gonna be an action against the Alconbury - Peterborough A1(M), one of the first privately financed roads. Meet 11.00am, McDonalds car park nr the roundabout at the junction of B1043 and A604 (Alconbury)

There's a celebration/gathering at the Brewery Fields, Bangor, Wales 26th - 31st July. Another area of beautiful meadows to be trashed by the local council. Info: rbomford@gn.apc.org

Love yer trendy new 'air trainers'...but did you know that the air is actually SF6 gas - which stays in the atmosphere for around 500 years and contributes to global warming!

The Earth Circus Network has been set up in an effort to co-ordinate groups and individuals who raise awareness of environmental and social issues in order to share skills and information. Contact ECN, PO Box 2679, Brighton BN2 2DN 01273 881484 for further details

Sir Peter Davis, the recently appointed chair of the 'Advisory Task Force on the New Deal for Young People' aka the Welfare to Work taskforce, knows all about how to create new jobs in his capacity as trustee of the Royal Opera House. He helped to raise lottery cash to finance the sacking of over 200 ROH staff - who will now be eligible for the new Welfare to Work scheme. Davis was knighted this year...for services to trade and industry

A courier company has been set up in Brighton...with a difference. The Speed of Sound offer a professional service - using push bikes! Want to know more? Call them on 0410 910353

7th August - No Oil Exploration Action. Meet 11am outside Green Park tube.

Groen Front! the Dutch equivalent of Earth First!, opened their first protest camp on 16th July. Based in Ruigoord, a nature reserve close to Amsterdam, they intend to stop the area being destroyed by a planned harbor annex being built to a toxic waste dump. The camp is urgently in need of support and visitors are welcome. For information and directions call +31 30 233 32 63
---
Trevor Coleman, Devon Under-sherrif - voted /EM> in issue 105 for his part in the evicting of Fairmile and other camps along the route of the A30 - is offering for his new company, the Major Protest Response Unit, as part of Michelmores Solicitors, to calculate the price of clearing protest sites. The company's target market is developers tendering for privately funded building projects, such as DBFO (Design, Build, Fund and Operate) schemes threatening to harm environmentally sensitive areas. The package offered by the Major Protest Response Unit includes: assessment of accessibility of the site, whether there are protected species on it, amount of local support, number of tunneling and tree climbing specialists required, cost of security guards, amount of specialist equipment required plus advice on how to obtain posession orders, insurance and the VAT implications of the Undersherrif executing various writs.

In an interview Trevor Coleman warned, "Whenever there is a sensitive road or construction site this sort of protest will errupt. Environmental protesters are not going away, in fact they are increasing their activities to include construction as well as road building sites." Ironically, Coleman, who evicted A30 protesters earlier this year, is likely to have his first business opportunity provided by the same group of people. Watts Blake Bearne (WBB), an organisation building a quarry extention in Devon, spent last Friday and Saturday in conference with Major Protest Response Unit requesting advice on how to deal with protesters who have recently set up camp on land they intend to destroy. The company is advising, "not to underestimate the campaigners and their techniques for halting construction" HA!
The Major Protest Response Unit, being coordinated by Malcom Dixon, and Trevor Coleman, can be contacted at Michelmores Solicitors, Catherdral Yard, Exeter, Devon. Tel: 01392 436244
---
Things aren't looking rosy at the 75th World Santa Claus Congress in Copenhagen. Last year there were squabbles over where "he" really lives, and further confrontations are expected this year. In a scene reminscent of small left-wing groups, a breakaway group is holding a rival conference nearby. It appears that in response to information published in last week's SchNews about the Anarchist's Christmas dinner on the 25th July, organised by Brighton's Anarchist Teapot (18-19 Ship Street), various santas have picked up on the idea. A breakaway faction of Santas at this year's conference will also be pushing for Christmas to be moved to July.
---
The SchNEWS warns all readers not to have a face. Always wear a balaclava when getting your passport photo done and carry a false nose, moustache and glasses kit with you to protect your anonymity, although people will then think you are Inspector Clouseau and ask you for an autograph. Don't feel bad about being two, three or even four faced. Then you will feel content. Honest.
---
CARRY ON GARDENING - OPEN DAY @ JUSTICE ALLOTMENTS SUNDAY 3RD AUGUST 12.30pm RING OFFICE FOR DIRECTIONS

Subscribe to SchNEWS: Send us first class stamps (e.g. 20 for the next 20 issues) or donations (cheques payable to "Justice?"). Or £15 for a year's subscription, or the SchNEWS supporter's rate, £1 a week. Ask for "original" if you plan to copy and distribute. SchNEWS is post-free to prisoners. You can also pick SchNEWS up at the Brighton Peace and Environment Centre at 43 Gardner Street, Brighton.
SchNEWS, PO Box 2600, Brighton, BN2 2DX, England
Phone/Fax (call before faxing): 01273 685913
Email: schnews@brighton.co.uk Web: http://www.cbuzz.co.uk/SchNEWS/
---
Last updated 23 May 1997
@nti copyright - information for action - copy and distribute! SchNEWS Web Team (schnews-web@brighton.co.uk)