Home
---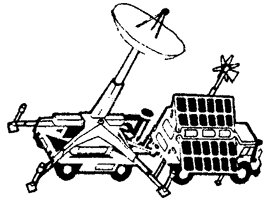 Previous | SchNEWS 160 | Next | Index | PDF


WAKE UP! WAKE UP! IT'S YER WATCHIN' THEM WATCHIN' US...

Published in Brighton by Justice? - Brighton's Direct Action collective
Issue 160, Friday 27th March 1998
106.6 SMURF FM - is the new B-Right-On radio station going out on April 1st
---
On 2nd April the US National Security Agency will appear in the High Court to prosecute peace activist Lindis Percy for breaching an injunction at the Menwith Hill spy station. In a case of "Davinda vs Goliath"

Lindis faces a heavy prison sentence for exposing the activities of the Big Brother of all global spy installations.

In January a STOAS (Science & Technology Office of Assessment) EC report stated that "within Europe all e-mail, telephone and fax communications are routinely intercepted by the US National Security Agency". The report reveals that all diplomatic, economic, and political communication traffic is monitored through a massive US global spy web.

Since 1951, the giant NSA base outside Harrogate has occupied land in a "secret relationship" between the US Air Force and the MOD. Information intercepted "from the European mainland via the strategic hub of London then by satellite to Forte Mead in Maryland" goes "via the crucial hub at Menwith Hill in the North York Moors of the UK". With its personal surveillance room inside Menwith Hill, GCHQ staff filter through "key word' information, then pass any juicy segments onto the likes of MI5, Special Branch and Scotland Yard.

In February peace activists Lindis Percy and Annie Rainbow were outside the Menwith base to remove bylaw signs declared "unlawful" by York Crown Court. These signs aimed at "criminalizing civil trespass" are the NSA's attempt to sabotage protests both inside and outside the base.

As she stepped just off the footpath, a police vehicle pulled up and served Lindis with a court order for breaching nine injunctions around the base. Orders for her arrest were passed from NSA officials, to the MoD, right down to the local Harrogate police. Annie says the signs were moved intentionally "to entrap Lindis for breach of the injunction".

The reason: the National Security Agency is determined to imprison Lindis for exposing the unlawful, corrupt and unaccountable activities of the worlds largest spy network. Two years ago Lindis broke court history records by suing the USA directly for assault outside the US Mildenhall base (see SchNEWS 98). When questions regarding this assault and the accountability of US military bases were raised in Parliament, the ex MoD minister Nicholas Soames refused to answer on grounds of "disruption to the operational activities of the station and for security reasons".

So while the Big Brother NSA have the technology to spy, monitor and record on most of Europe, they are being protected by a conspiracy of silence from Labour ministers, GCHQ, and the MoD right down to the local plod. Leading Italian magazine Il Mondo reported this week that international surveillance watchdog group Privacy International are preparing to take the issue to the European Court of Human Rights "in an attempt to force the NSA to disclose its activities". The bully boy Big Brother agency knows they are on their last legs and are desperately clambering for a scapegoat. It is not Lindis Percy being prosecuted in the High Court on 2nd April but the NSA, and the eyes and ears of Europe will be on "em.
Get down to the High Court, the Strand (nearest tube is Temple) on Thursday 2nd April and show yer support for Lindis.
For further detail contact the Campaign for Accountability of American Bases (CAAB), Indigo, 8 Park Row, Otley, West Yorks, LS21 1HQ. Tel: 01943466405 E-mail: caab.lindis_annie@virgin.net.
Yorkshire CND, Yorkshire CND office, 22 Edmond St, Bradford, BD5 OBH. Tel: 01274 730796.
---
The GANDALF Liberation Tour kicks off on 6th April in Lancaster, then: 7th-L'pool; 8th-Manchester; 9th(& 10th-demo)-Nott'ham; 11th-B'ham; 13th-Oxford; 14th-Guildford; 15th-Portsmouth; 16th-Brighton and 17th-London. Paul Rogers and Robin Webb are due to be tried on 27th April on the same charges - "conspiracy to incite persons unknown' - as the Gandalf 3. For tour venues and times call 0956 694922
---
"It's Madness " - Last Friday the residents of Ahaus, with a little help from their friends, gave a warm welcome to six Castor Containers, (Cask for Storage and Transport of Radioactive Materials), along with its escort of 30,000 police. It was the biggest police operation in postwar Germany, surpassing last year's action at Gorleben.

As the anti-nuclear movement set out for their well-prepared week of action, German authorities reacted with a desperate attempt to take them by surprise and sent the transport five days early. This led to the mobilisation of about 5,000 protesters instead of the expected 15,000, but still caused massive confusion amongst the police. They used border guards, elite anti-terrorist squads, and the infamous Berlin riot squads. One protester recalls, "they jumped out of their vans, crying "It's waaar!' and charged. They beat people up just to shock the crowd."

Lots of inspired actions held up the train for the whole day, and it reached the "storage" site, where they hadn't even completed the perimeter fence, 13 hrs late. Nuclear fuel companies are only allowed to run their plants if they can provide a site yet there is no final destination that's why temporary sites like Ahaus and Gorleben, originally designed to take the waste for a couple of years are now supposed to store it for the next 40 years. In Neckarwestheim, where part of the convoy began, there was a demo 300 strong. Two people tunnelled under the street. In Ahaus, locals found their town cut in two as police sealed off the track, not even letting ambulances pass. Locals, looked like they'd never usually raise a hand against the authorities, "...literally threw anything they could get hold of . The windows of the police carriages following the Castor-Containers were smashed." About 700 people were nicked. Police blocked roads to keep out protesters arriving throughout the day. However, over 3000 people charged onto the tracks and began digging up the rails with their bare hands. Trees next to the rails were also occupied. It took 3 hours to clear the tracks, and another hour to repair the damage. Next day saw a 12,000 strong anti-nuclear demo in Munster near Ahaus. Despite the Castors getting through, the resistance was a massive success: the authorities were hoping to find a quiet storage place, as it was getting too difficult at Gorleben. It isn't just Germany's problem, as waste from their plants is transported across France and ends up at Sellafield. As one activist said"This is the nuclear industry's weak spot and we'll carry on hitting it!"
---
Helicopters and riot police hit Kingston at 5.30am on Tuesday to evict the Peoples Popular Front from a 53ft tower, a tree village and tunnels (SchNEWS 143). Activists have dug in to protect the 56 poplar trees A figure of £100,000 has now been cited as the value for a riverside view. SchNEWS spoke to protestors via mobile phone as tree climbers worked to pull them out one by one: "Police have been punching people in the face. We are in the top of the tower and they are coming up the ladders as I speak. There are climbers all around and others smashing at the bottom with sledgehammers."

More than 100 police, 140 security guards and 35 sheriff's officers arrived on the first day of the eviction.Two people, Justin & Elf, were still in the tunnels today (Thurs morn'). Police offered a deal- if they came out, 30 people would be allowed on the site for a media stunt.One campaigner told SchNEWS: "The consensus was 100% - "fuck off'". Only 20 trees still stand and feelings are running high amongst local residents.
Canbury Gardens, Kingston upon Thames, Surrey. Tel: 0181 287 3118 or 0441 149388
---
As protestors are evicted from Kingston, they are taking up the invitation to join the camp at Crystal Palace Park, just ten miles away. The Grade II listed park, on the highest point in London, is about to be carved up to make way for a £56m, 20-screen multiplex cinema with 9 bars and parking for 1,000 cars

John Prescott, as head of the Department of Environment, has OK'd the venture without a public enquiry. Last July 594 out of 600 people at a public meeting voted against Bromley Council's proposals. Five thousand residents have since signed a petition against the development. Friends of the Earth said Mr Prescott had "lost the plot!".

Planning permission was agreed on Tuesday. The architect Ian Richie, told disgruntled residents: "I'm glad people don't like it - it confirms my belief that it is a good design".

The development sets a precedent for the new gov'nt buzz word "park-stripping', whereby areas of a parkland can be sold to developers to pay for the upkeep of the rest
Get there! By train: Crystal Palace Stn; by tube: to Brixton then No. 3 bus (20 mins). Tel: 0181 761 7826

Stevenage: Hertfordshire County Council are building 10,000 houses west of of the town. The scheme will destroy an area of unspoilt countryside: 01438 315210 /01438 367452.
Derby: Town centre by-pass (SchNEWS 156) 10 tree-houses up. F.O.E .0133 272 7237
Bangor: Unnecessary greensite development, more friendly locals than you could shake a talking stick at. Kate: 01248 388018.
Peacehaven: Last stretch of undeveloped Sussex a coastline. Save the Valley Campaign: 01273 582 467.
---
If our article on the people behind the Countryside Rally (SchNEWS 156) wheted your appetite, then maybe you should read "Animal' (Issue 3 available for £1.20 from PO Box 467, London, E8 3QX) and "A Real Future for our Countryside' - a Friends of the Earth briefing about the real threats to the countryside (SAE to 26-28 Underwood St., London, N1 7JQ). If you want to get involved in improving access to the South Downs, the new SD Freedom to Roam Group, which is determined to do so, needs YOU. Call 01273 388392 for info.
CAMBRIDGE will be Reclaiming the Streets on Saturday 25th April @1pm. Meet Cambridge Railway Station to take the roads from the cars.
Last week 7 people from the UK Oil Overthrow Association blockaded the entrance to B.P.s largest UK refinery at Coryton, Essex. Two activists locked on to the underneath of a car, preventing oil tankers from entering or leaving for two hours, (short time, but loads of lost revenue). Meanwhile the other four grilled the refinery manager about pollution, global warming etc. until all 7 were arrested for obstruction
Swansea University has refused to pay the high security costs required to keep vivisectors attending a congress on April 1-3 safe from animal rights activists. The poor buggers have had to relocate to Jersey!! 1, 2, 3, Aaah...
The "Cycle Lanes Not Fast Lanes' rally in Birmingham on March 14th proved a wheel success. Campaigning against the B'ham Northern Relief Road and for more cycle facilities, 50-odd cyclists held up all lanes at a walking pace for an hour and a half on the inner ring road
DAN, the Disabled People's Direct Action Network, are staging their tenth national action in London from Sun 5th - Wed 8th April. The two biggest issues on their agenda are New Labour's welfare plans for the disabled and the Dept of Transport's unsatisfactory proposal that public transport (i.e. buses) should be accessible to all - by the year 2020!! Call 0181 883 6963
SchNEWSnight Benefit coming up - on Sat April 4th @ the Lift, 8.30pm - feat. SchLIVE and Kyra's Tortoise. Admission is £1 b4 9pm, £3/2 after.
Ever heard of Sibyl? A woman's mag for women who aren't interested in lipstick ads, Sibyl is available from Agender, call 0171 2262160
President Suharto that nice dictator from Indonesia (SchNEWS 158) is NOT coming to London on April 4th, but "stuff' is still going on Coaches organised by Brighton Peace Centre £6/5. Tel: 01273 692880.
---
BUT REMEMBER - DON'T!
1. There is less division between tactics, and room for all sorts of opinion, from sit down pacifists to masked -up full-on Autonomes.(Naughty Gnomes)
2. People help each other out; Fluffies holding banners in front of Police cameras for masked Spikies, linked arms stop Police snatch squads and Autonome snatch squads stopping filming!
3. Affinity Groups - People looking out for each other, different groups had flags and code-names (e.g. "Pizza!' or "Volvo!") to shout out loud when you're lost, so it was easy to find your mates in a crowd. Also debriefing a very important aspect for affinity groups
---
Kevin Marks (aka Rambo) is inside HMP Altcourse thanks to a number of alleged offences relating to the Manchester No Runway 2 Campaign and fines relating to the Bingley Bypass road protest camp. Drop him a line - CH5481, HMP Altcourse, Fazakerley, Liverpool.

Kevin (Kieven) Hickey was found guilty of handling stolen goods and sentenced to 12 months inside. The goods? Margaret, a rescued cat from Hillgrove cat-breeding farm. Please write to Kieven in support: AP7904, HMP Woodhill, Tattenhoe St, Milton Keynes, Bucks, MK4.
The campaign to close down Chris Brown's establishment, which breeds cats for vivisection continues, with a demo on April 18th World Day for Laboratory Animals. Meet at the gate @ 1pm, Dry Lane, Witney, Oxon (and wear black). The police can barely afford to protect Hillgrove - the harder the pressure the sooner the fall!
---
A women is in Holloway Prison because she cannot find £400 for bail Her crime: non-payment of a £14 taxi fare.
A women recently received four months - for nicking a pair of socks!
---
Under the "conditional exemption' scheme made public by Mark Thomas, owners of historic houses, landscapes and sites of scientific interest, do not have to pay tax on the condition they allow you to visit, but they don't advertise this fact. Go on treat yerselves to a luvverly day out on The Quantock Hills (the hunt roam freely here, why shouldn't you?) Fairfield House, Stogursey, Bridgewater TA5 1PU. 01278 732 251. Open by appointment only.
---
Oi! Drummers, buskers and squeegie-merchants! NO! That's what the hardline Council of Brighton & Hove say, and if you don't agree you'll get fined £500 mate. Yes, Lord "Squatter' Bassam continues to embrace Zero Tolerance by officially adopting model Home Office bye-laws for "Good Rule and Government' this week. This says that "...no person shall annoy any other person by shouting or singing, playing a musical instrument or operating any radio, gramophone, amplifie or tape recorder". And be careful taking yer SchNEWS off anyone in the street - you may be conspiring to cause an offence, because "no person shall in any street or public place for the purpose of... advertising any article... importune to the annoyance or obstruction of any person". However at the same meeting, the law against "spitting in public urinals", passed by the Mayor Alderman and Burgesses of the Borough of Hove on 13th July 1950, was revoked. Are they taking the piss, or what?
---
SchNEWS warns all readers who get lost in the woods to ignore all satellite dishes never mistake themfor the home of a kindly soul who watches a lot of sport, they are the spawn of an evil nosey parker who will lock you up in a cell, fatten you up, then eat you - probably.
---
Don't forget "New Deal or Raw Deal?' Conference this Saturday (28th) at Friends Meeting House, Brighton 10 am - 5 pm

Subscribe to SchNEWS: Send us first class stamps (e.g. 20 for the next 20 issues) or donations (cheques payable to "Justice?"). Or £15 for a year's subscription, or the SchNEWS supporter's rate, £1 a week. Ask for "original" if you plan to copy and distribute. SchNEWS is post-free to prisoners. You can also pick SchNEWS up at the Brighton Peace and Environment Centre at 43 Gardner Street, Brighton.
SchNEWS, PO Box 2600, Brighton, BN2 2DX, England
Phone/Fax (call before faxing): 01273 685913
Email: schnews@brighton.co.uk Web: www.cbuzz.co.uk/SchNEWS
---
Last updated 27 March 1998
@nti copyright - information for action - copy and distribute! SchNEWS Web Team (schnews-web@brighton.co.uk)