Home | This Week | Update | Archive | Diary | Database
---
Previous | SchNEWS 134 | Next | Index | PDF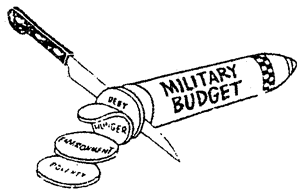 WAKE UP! WAKE UP! IT'S YER CUNNING LINGUIST...

Published in Brighton by Justice? - Brighton's Direct Action collective
Issue 134, Friday 12th September 1997
ASITI JIBO KURDISTAN
The Musa Anter Peace Convoy, carrying around two hundred European delegates on a peace mission to Kurdistan, was ambushed in a huge military operation by the Turkish army and police last week.

Twenty-four people were arrested when riot police stormed a banned press conference in Istanbul on Thursday, including an Italian MP and the UK Vice Consul for Press and Public Affairs. Two were badly injured, one with arterial bleeding from a foot wound and another suffered brain haemorrhage when thrown against a van. The diplomats were released but the others were detained for three days then deported.

British freelance photographer Julia Guest was the first to be arrested. She told SchNEWS: "I've been in Cambodia and Indonesia and this is easily the most brutal show of force I've ever witnessed. I think it has done a lot for people to really see what's going on".

Twenty-four hours earlier 15 members of the organising committee and two Swiss delegates were seized when police raided the convoy heading back to Istanbul from a rally in the unofficial capital of Kurdistan, Diyarbakir. It was the eighth time the convoy had been stopped as it was chased 500km by the army. In Diyarbakir itself, 2000 people attending the rally were detained inside a stadium and forty "leaders" kept for three days. Reports indicate they were tortured and one still remains in detention.

Originally delegates were to have travelled on a "Peace Train" from Brussels but it never left the station, after Germany said it would refuse entry. Instead delegates flew in to Istanbul and travelled in convoy of 57 coaches to the East for International Peace Day on 1st September. The government issued an emergency decree to block an expected one and a half MILLION people arriving from across Turkey in Diyarbakir. All this has been virtually unreported in the British press.

Those involved included the head of the National Union of Teachers, Christine Blower, Lord Rea and Bruce Kent, Vice President CND who were thrown out of Diyarbakir. He said: "The police simply said we were supporting the terrorist organisation PKK. No discussion was allowed."

Also present was Frances D'Souza, Executive Director of Article 19, an international organisation named after the section in the universal Declaration of Human Rights which states that "everyone has the right to freedom of opinion and expression". She said: "The systematic silencing of legitimate political and other voices by the most brutal means is growing in Turkey. One now has to question whether the Turkish government is in fact controlling the military. These actions are an outrageous and blatant infringement of all international treaties of which Turkey is a part".

The Kurdish people, at 35 million, are the largest stateless people on Earth and their culture and language is banned (see headline). Since 1984, 4000 villages have been burnt and evacuated, three million villagers disappeared and over 20,000 killed according to the Kurdistan Information Centre. The Peace Convoy was named after Musa Anter, the "grand old man of Kurdish culture" who was gunned down by death squads in Diyarbakir five years ago this month.

Turkey's left-wing had dubbed the mission a "terrorist train". The ANC's Jassan Soloman, South African Minister for Foreign Affairs, after his return from the peace mission attended a 100,000 strong rally in Cologne. He told the crowd: "I bring greetings to all of you from comrades in Kurdistan. We fought against racism and we were killed and disappeared... we were called terrorists. Today you are suffering what we suffered. We know what the Turkish Government is doing and I want you to know that I am a part of you and I am with you". He said he recognised PKK as the leadership of Kurdish people. Its leader, Abdullah Ocalan, has been likened to Nelson Mandela.
Tory MP for Aldershot, Gerald Howarth - (01252) 518078 - has called for the 300 Kurdish refugees who demonstrated outside the Arms Fair at Farnborough on 1st Sept(see SchNEWS 133) to be sent back to their own country (sic). "These people have caused a great inconvenience, wasted police time and incurred great expense over a domestic dispute many miles away. They should not be allowed further freedom of these islands" he said. UK company Vickers has bid for a £3 billion order for 800 battle tanks, almost certainly for use in the 13 year war with the Kurds. Turkey spends £6 BILLION each year on "defence", helped in part with the cash from seven million tourists annually. Campaign Against the Arms Trade said: "We condemn the complicity of the British Government and UK companies who share the responsibility of the repression of the Kurdish people by arming the Turkish regime".
Kurdish Information Centre, 10 Glasshouse Yard London EC1A 4JN. 0171 250 1315.
Turkish PM fax: 0090 312 417 0476!
---
Gandalf Trial
Last weekend's "Alternative Media Gathering" in Oxford - attended by over seventy representatives of various radical publications - issued a statement in support of the editors from Green Anarchist and the Animal Liberation Front Support Group newsletters. Five people from these publications are currently on trial in Portsmouth on the ridiculous charges "conspiracy to incite persons unknown to commit criminal damage" (see SchNEWS 130). They face up to 10 years inside for the heinous crime of reporting on direct action. As the statement points out, "If the reporting of direct action can constitute incitement this has very worrying implications for freedom of speech... It is not the reporting of direct action which incites further direct action; environmental degradation, animal abuse, economic injustice, attacks on freedom, weapons exports, nuclear weapons, lack of democratic process - these, among many others, are the inciting factors. The attack on Green Anarchist and the Animal Liberation Front Support Group Newsletter is an attack on freedom and an attack on us all."

They are asking for as many publications, organisations and individuals to sign in support. To see the whole statement contact Corporate Watch 01865 791 391; e-mail - mail@corporatewatch.i-way.co.uk. Deadline is Tuesday 16th September, so make it snappy.
---
SchNEWS in Brief
SchNEWS gets many vital requests from people involved in the struggle to make the world a nicer place, and the latest is from Lyminge Forest - they want more... dog food! 0410 536592
Sep. 27-29 Bristol Earth First! are organising training & a mass trespass against the expansion of Durnford Quarry, which has been given the green light to expand into Ashton Court public park. 0117 9420129
2-5th Oct. Anti Fascist Action are organising a rally and conference in London. SAE to BM 1734, London, WC1N 3XX
The planned visit to Camilla Parker-Bowles has been cancelled; instead, the anti-monarchists will be paying a visit to Charlie at Highgrove, Corsham, Wilts @ 12pm on 25th Sep. Movement Against Monarchy, PO Box 14672 London E9 5UQ
In January London will host a "Job Creation Summit" where an unsavoury crew of European Union finance ministers and representatives from the G7 leading capitalist powers will put together proposals to "restructure labour markets," i.e. to further erode job security. Meet Sat 20th Sep. to organise opposition. 2-6 pm Brownswood Library, Brownswood Road, London, N4 or contact BM-CRL, London, WC1N 3XX
Last week SchNEWS reported on the tragic death of an artist from Worthing killed by a lorry. Her name was Danni Plank, not Parke. Sorry. Critical Mass to commemorate her life on Sat 20th Sep.. Meet 12 noon Shoreham Station
Derby is the place to be, if you wanna take part in the next Reclaim The Streets. Sat 4th Oct. Meet 12 noon at the Market Place - there's one in Bath on the same day. Meet 12 noon at the Circus
And it's not just us! A local vicar inspired by RTS and fed up with the tourist traffic passing through the small village of Taliesin in mid Wales (population 200) organised a party in the streets where residents stopped traffic all day
26-28 Sep - Women Speak Out. Weekend of workshops, speakers, info, food and stalls at Leeds Uni to mark the 40th anniversary of the Windscale fire. Accom/childcare available. Sellafield Women's Peace Camp 01482 443829
The pathetic excuse for a human being trying to market Swampy tm merchandise is David Bramley, Spout Hill, Hull HU15 superscript--> 1QW (01482) 666272
The 121 Centre is staging a DIY culcha exhibition called "i didn't do nuthin" on Wednesdays through Saturdays from Sep. 17th to Oct. 4th, 4-9pm each day plus opening and closing night parties - b.y.o beer and food. 121 Railton Rd., Brixton SE24. 0171 274 6655
Ireland's first treetop protest camp has been set up in the Glen of the Downs, Co. Wicklow, to defend deciduous woodland and wetland from the widening of the N11 Arklow-Dublin road. Details from Rob on (00 353) 830 7853 or 061 313 308.
---
Dockers International Day of Action
The day of action last Monday in support of the 500 sacked Liverpool dockers saw an encouraging show of international solidarity. Ports in Sweden, Denmark, Portugal, India, Canada, the United States, Australia, Ireland and South Africa took part. South African dockers have also made public their intention to boycott all trade involving Mersey Docks, and they plan to halt any fruit which is bound for the UK Port of Sheerness (100 percent owned and operated by the Mersey Docks and Harbour Company.) In London Reclaim The Street activists picketed the house of Mersey Docks Chairman Gordon Waddell with a banner "Injustice is not Anonymous, it has a name and Address" before moving onto scab employment agency Drakes International.

Why not make a pound a week standard order for the Dockers? Bank details: Midland Bank, Dale Street (40-29-12) A/C Merseyside Dockers Shop Stewards' Appeal Fund no. 01775480 - post to Brother J. Davies, 19 Scorton St., Liverpool L6 4AS.
Two years on... Time to Win It! Dockers anniversary demo Saturday 27th September assemble 12.30 Myrtle Parade, march to St. George's Plateau. Coach details - ring Merseyside Port Shop Stewards 0151 207 3388
Benefit gig for the Liverpool Dockers at the London Forum, Kentish Town, on Tuesday Oct. 14th. Chumbawamba, Zion Train, more acts and special guests t.b.a.
On Wednesday 1st October the Hillingdon Hospital Workers are holding a day of action on the 2nd anniversary of their sacking by private contractor Pall Mall. Pall Mall, who sacked staff for refusing to take a pay cut of $40 a week, have been driven out of the hospital, but the women still haven't got their jobs back. Their union, Unison, recently withdrew support, so they aren't receiving any strike pay. If you can help send money to: HSSC c/o 27 Townsend Way, Northwood, Middx HA6 ITG 0956 135311.
Mass picket 7 am outside Hillingdon Hospital. March 11 am Colham Green, Colham Rd (Uxbridge tube), Rally 1 pm Uxbridge Civic Centre.
Striking workers at United Parcel Services (UPS) recently dealt a blow to the huge corporation when they won their bid to increase basic pay and create more full time jobs. UPS workers will see their wages rise for the for the first time since 1982 and the upgrade of 10,000 workers from part time to full time status.
---
Faslane Go For It Again
Faslane Peace Campers spent the days running up to 9th September (the date of the last convoy to arrive at the nuclear submarine base) engaging in some naughty nocturnal digging activities. A tunnel only 30ft from the gate was dug under the road, with the intention of making it unsafe to be driven over by the 3 warhead carriers. The tunnel went unnoticed by the ever-vigilant MOD police. As the convoy approached the base it drove towards the gate made inaccessible by the secret tunnel, the other gate having been blockaded by activists. The Peace Campers halted the convoy in front of the tunnel by covering it in paint. They then attempted to place a portable lock-on behind the convoy. The convoy was halted for around 15 minutes and excellent press coverage was gained. The action, involving around 25 activists, only led to the arrest of four, three for breach of the peace and one for criminal damage.

The camp, which still hasn't received an eviction order - is holding a party on 26-27th of September and a "Shut It!" action on 18-19th of October. Faslane: 01436 820901.
---
Fair Play
68 allotment holders at Hazel Grove in Stockport have refused a £1,000 per head bribe by Tesco's to pinch their land. The Hazel Grove Allotment Holders Association turned down a package including a free greenhouse, tool shed, watering system, state of the art security and five rent free years on a newly dug plot - freshly dug in time for the growing season, all offered by the supermarket giant. The four acre allotment site lie inconveniently where Tesco want to build (yet another!) multi million pound superstore. "The allotments have been worked for eighty years" said John Burrows, chairman of the allotment association, "A lot of my members are retired and wouldn't want to start again on virgin land."

Even Stockport Metropolitan District Council have backed the diggers, refusing Tesco's £6million offer for the land - despite being £12 million in debt. A Tesco spokesperson told SchNEWS: "We are puzzled as to why they turned down our generous offer. We are now considering our position."
---
100 Days of Action Against the Oil Industry
The 100 days of action against the oil industry kicked off on the 23rd of August with pickets of around 25 BP garages around the nation. Lincolnshire activists disrupted the grand opening of a new garage, and a roof top protest in London's Park Lane attracted armed police! Whilst the APEC (Asia Pacific Economic Co-operation) summit met in Edmonton, Alberta on the 23rd, an APEC counter conference was held to highlight the effect of the petrochemical industry on humans and the environment. A warm-up event to the 100 days of action saw activists invade the London offices of the oil giant Chevron (owners of Gulf Oil), responsible for the development of Cardigan Bay. Activists barricaded themselves into the top floor of the building and "adjusted" the company's computer system and adorned the exterior with "STOP THE DRILLING" banners for three hours. The Friends of Cardigan Bay campaigners are claiming a victory, for within days of the action, Chevron not only announced a delay but also agreed to conduct an Environmental Impact Assessment into the scheme.

Future 100 Days events include The Fuming Mad Rally to cut traffic levels, 27th Sept. 2pm Trafalgar Square. The following day, 28th, sees a Lobby of the Labour Party Conference "End Links With Colombian Death Squads" meet 2pm at Brighton Conference Centre.

London's underground "Subvertising" agency is calling for oil related billboards to be "improved", send good pictures to 100 Days Update, Box CW, 111 Magdalen Rd, Oxford, OX4 1RQ. The same people can be contacted for events listings etc... Tel: 0171 865 8234.
---
The + Files
Project LSD are a London based project who travel to pubs, clubs, youth groups and parties and give advice on how to take drugs sensibly. They also offer free training to people from the lesbian, gay and bisexual community to enable them to get involved in drugs awareness work. For more information or to get involved write to 131 Aberdeen House, 22-24 Highbury Grove, London, N5 2EA or call 0171 288 1500.
---
and finally
The good thing about living in Brighton is that you get to go to loads of exciting conferences and fringe meetin..zzzzzz. This week it was the turn of the Trade Union Congress and with the CBI telling us ęBusiness people have a high regard for John Monks (the TUC general secretary, who on the opening day told delegates "don't dream to much") we could tell we were in for a scream. Some delegates dressed as dinosaurs, others posing with jugglers - what next? Enter Tony Blair. Wagging his finger at the assembled delegates, he preached: ęWe have nothing to lose but our dogmas...We will not go back to the days of industrial warfare, strikes without ballots, mass and flying pickets, secondary action and all the rest of it..." On employment rights: "there are bigger battles to fight" and don't forget the new God - "flexibility of the present labour market". Which means do as you're told - or you're sacked. Ask the Liverpool Dockers, sacked Magnet workers, sacked Critchley Label workers from South Wales... now what was that joke doing the rounds - a sermon from the PM - politics from the archbishop of Canterbury.
---
disclaimer
SchNEWS warns readers not to attend press conferences, or expect to be beaten, detained, D-noticed and deported. Always accept that a free press is a luxury that cannot be afforded. Then you will feel derailed... Honest.
---
Thanks for the offers of help with batches of SchNEWS for the mail-out. Any more for any more?

Subscribe to SchNEWS: Send us first class stamps (e.g. 20 for the next 20 issues) or donations (cheques payable to "Justice?"). Or £15 for a year's subscription, or the SchNEWS supporter's rate, £1 a week. Ask for "original" if you plan to copy and distribute. SchNEWS is post-free to prisoners. You can also pick SchNEWS up at the Brighton Peace and Environment Centre at 43 Gardner Street, Brighton.
SchNEWS, PO Box 2600, Brighton, BN2 2DX, England
Phone/Fax (call before faxing): 01273 685913
Email: schnews@brighton.co.uk Web: http://www.cbuzz.co.uk/SchNEWS/
---
Last updated 12 September 1997
@nti copyright - information for action - copy and distribute! SchNEWS Web Team (schnews-web@brighton.co.uk)