Home | This Week | Update | Archive | Diary | Database
---
Previous | SchNEWS 122 | Next | Index | PDF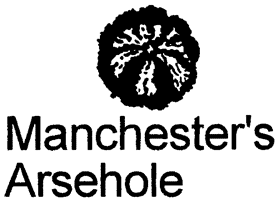 WAKE UP! WAKE UP! IT'S YER DOWN THE HATCH...

Published in Brighton by Justice? - Brighton's Direct Action collective
Issue 122, Friday 6th June 1997
"Are we going to tell lies against our enemies who lie? Don't the facts speak enough?"
- Chai Ling, Tianammen Sq. `89 ...and up the duff, Denise takes Swampy's record

At 8am this morning six Runway 2 tunnellers will have been underground for seven days and one hour - beating Swampy's Fairmile record and costing Manchester Airport £200 a minute. Destined for fame is mother-to-be Denise with Muppet Dave, Matt and Neville who have spent more than a week `downstairs' in Cakehole at the Flywood Camp. Jeni and Blowpipe are holed up in Paul McCartney's Cavern.

But the Swampification of protests is all lifestyles and no issues. So SchNEWS brings you the facts behind the Britain's first anti-airport direct action protest. One thousand acres of greenbelt at beautiful Bollin Valley in Cheshire - double the land destroyed by the Newbury bypass - will be Tarmac'ed. The development is pointless - Runway 2 would provide a third more flights, yet one third of all seats from Manchester are empty. It would be used at first for just five hours a week. Fifty miles away, Liverpool Airport is idle. The Airport claim 50,000 jobs will be created. Infact it will create negligable local employment for £200M of gross environmental destruction. In February Manchester Chamber of Commerce and Industry estimated it would be more like 5,000.

"Three of my grandchildren have got asthma. I used to walk through here for years with the dogs. It's disgusting."
- Joyce, local resident

In January the first people took to the trees after 20 years of letter-writing opposition in nearby Mobberly, Styal and the well-heeled Wilmslow. A 101-day enquiry was "loaded in favour of the developers from the start" according to former Beirut hostage and local Terry Waite. New Labour MP Graham Stringer was simultaneously leader of Manchester City Council and the chairman of Manchester Aiport plc - the Council owns 55% of the Airport. Funny that. Yet Stringer has accused the protesters of "coming from the same political tradition as Mussolini and Pol Pot."

Terry Waite headed a team of independent legal observers but Stringer denied access to the eviction site. Police vans patrol the four-mile razor wire exclusion zone in a £6 million security operation. The press corps are penned in 100 metres out of sight of the action, only able to report that they could not see anything. Evidence gatherers film and photograph everyone.

Nameless ex-SAS balaclava'd `Men In Black' are employed to dig the protesters out, but are working at a painfully slow rate of a tunnel door a day, which makes those in the know laugh at how long it will take.

Under Sheriff Randall `The Vandal' Hibbert, backed by hundreds of security and bailiffs, hit the first of the seven tree camps at 3.45am on Tuesday May 20th. Protestors sat around the campfire at Zion Tree say they were subjected to an unprovoked truncheon attack by Greater Manchester Police. They deny involvement but are `investigating'. It took 15 days before the last man was pulled from the branches at Sir Cliff Richard OBE Vegan Revolution, Jimi Hendrix, River Rats, Wild Garlic, and The-Camp-Of-Many-Names. `Leery' Flywood, the first camp to be set up (known also as Babylon's Council Estate) featured Battlestar Galactica, a multi-levelled tree fortress holding 14 people. It took cherry pickers to get people out - and would have been unevictable had a tunnel been at the base.

One man, Carl, nailed his ear to a tree, and another was tied to a trunk in a wheelchair. Russ and Tangle, who fought it out 80 feet up, announced they were getting married as they were released from Wilmslow police station. There have been 160 arrests during the campaign. One protester, Sharyn, who was jailed for refusing bail conditions, went on hunger strike demanding proof that the prison food was not genetically engineered. Local support is fantastic and half the security are on our side.

Zero Tolerance, a London kamikaze soundsystem, was tied into the trees in the `We are Over Here' camp providing a surreal aural backdrop with the likes of Girl from Ipanima, Vivaldi and banging techno ringing out depending on the mood, while Sea Sabs mounted attacks down the Bollin River (owned by the Rivers Authority not Manchester Airport). Now protesters say they will take their campaign direct to the Airport itself, while others head South to fight Rank's Centre Parcs development in Lyminge Forest, Kent.

"Out of 160 public inquiries into roads, 159 got the go ahead. And the other one got through on appeal."
- Tony Juniper, Friends of the Earth.
AMEC, partner with TARMAC were invaded at their AGM on Wednesday by 25 protestors who stormed the stage and demanded - and got - a hour long meeting with Chief Exec Sir Alan Cocksure - whose own two daughters have been protesting against Runway 2. This Tuesday (June 10th) is Tarmac's AGM and knackered Airport protesters could do with some solidarity. Call car2 and leave your details if you want shares to go and tell them where to stick their greenwash.
Campaign Against Runway 2 (car2): 0161 834 8221
Graham Stringer MP: 0161 489 3700 (direct line)
We all know you wanna have a battle with the Sheriff of Nottingham, but despite our exhaustive enquiries Sherwood Forest is safe. SchNEWS says: Get down the 'Minge! Rank have been granted permission to build a new holiday park in Lyminge Forest, Kent. They bunged the Forestry Commision £4m - the price for 440 of yer finest ancient forest, West Wood, in an Area of Outstanding Natural Beauty. The Oasis Village will include a Wonderwall of 400 `forest lodges', 90 studio apartments, a large village centre with shops and parking for 3,400 cars and lorries!!! Five tree camps are up and the tunnelling's begun. Don't Look Back In Anger when the Oasis is built - get down there! Even the local rag, the "Hythe Herald' is saying "THIS IS THE NEXT BIG ONE!". Rank have already indicated that under pressure they'd consider pulling out.
Have a chat with Rank: Julie Gould, Oasis Village Ltd's Communications Officer: 01293 658658.
Directions: From Canterbury take the Folkstone bus to Six Mile Garage and turn left for main West Wood car park for the camps.
Tel: 01227 261057 Camp mobile: 0410 536592
Email: campaign@mfoe.u-net.com
---
Forget the TV Listings guides, get out of your armchairs and check out some real life in yer very own Ennertainments guide for...
1st - Reclaim It! Party - meet @ sacred stone circle. Pilton or Glastonbury assembly rooms 10 am
4th - Independence from America day at Menwith Hill Women's Peace Camp, against US Spy Base
5th - Falmouth Big Green Fair, Cornwall: 01326 375158
5th - Gay & Lesbian Pride Festival + march: 0171 792 1200
4-6th - Bracknell Festival, South Hill Park: 01344 484123
6th - William Morris Free Family Festival, Morden Park, Surrey: 0181 401 1895
6th - National Demo at Consort Kennels (breed beagles for vivisection) A49 Harewood Park, Harewood End nr Ross-on-Wye, Herefordshire 12 noon Meet at main gates
8th - Leicester Reclaim The Streets. Meet Victoria Park War Memorial 1 pm
6-14th - Ternin Nuclear Powerplant, direct action camp, Czech Republic 01524 849313
9-15th - Earth First! Summer Gathering, Scotland. Not a festival but workshops, training, debates in `defence of mother earth': 0113 262 9365
10th - Winchester Hat Fair, Hampshire: 01962 863966
11-12th - Beggars Festival, Romsey, Hants: 01703 227979
11-13th - Larmer Tree Music Festival, Toolard Royal, Wiltshire: 01722 415223
11-13th - Severn Revels Festival, Forest of Dean: 01594 517104
12th - Ambient Green Picnic, Millmead Island Guildford FREE: 01483 203212 / TUC Respect Festival, London FREE: / 1st UK Dance Parade, Brighton FREE: 01273 604600
12-13th Ashton Court Festival, Bristol: TBC 0117 942 0140
12-13th - T in the Park , Perthshire, Scotland: 0141 339 8383 (Jump the fence!)
12-13th - Castle Donnington Festival near Derby (take a ladder, and ear plugs!)
16-20th Buddha Field Festival, Shepton Mallet: 01273 509660
16-20th - Music in the Sun Festival, Don Valley Bowl Sheffield: 0114 27545041
17-20th - Phoenix, Stratford-upon-Avon ("long queues, high prices; not a festival in the true sense not recommended" - Festival Eye)
16-20th - Buddha Field, Somerset: 0181 677 9564
19th or 26th Rossay Moor Free Festival, near Forfar Scotland: 01436 820901
19th - World Earth Healing Day, Info: 0181 806 3828
19-20th - Lambeth County Show Brockwell Park Brixton 0171 926 7282
20th - Free Festival of Global Rights, Shoreditch, London.
23-27th - Big Green Gathering: 01747 870667
25th - 25th Anniversary of the International Wages For Housework Campaign-celebrations throughout month: 0171 482 2496
25-27th - WOMAD Festival, Reading, Berkshire: 01225 743188
26th - Urban Free Festival, Peckham, London 12 noon - 10 pm FREE to be confirmed : 0171 277 9657
27th - Rainbow Festival, Hull: 01482 585582
26-2 Aug - Second Intercontinental meeting for Humanity - Barcelona, Spain. "An international network ...comprising all those resist". Info: London Committee c/o BM-CRL, London, WC1N 3XX.
Other places for fun in the sun:
Bingley, W.Yorks: Rye Loaf Camp set up to oppose a bypass, urgently needs more people 0370 985122
Wyndham Hill, Yeovil: Camp set up to oppose a new road and retail development proposed on the site where activists successfully stopped a Sainsbury's 2 years ago. 01935 478806
Faslane Peace Camp - established for 15 years on the banks of the Gareloch and Britain's oldest peace camp are holding a birthday party on 14-15th June. Party and protest against Trident 01436 820901
Get yer full on Festival Eye £2 from BCM Box 2002, London WC1N 3XX - "the complete and utter guide to festivals!"
---
As all your favourite heads of State meet in Amsterdam this month, they will be greeted by activists from an array of political backgrounds, attempting to highlight European mass-unemployment, poverty and job insecurity and anything else that makes them/us rather angry... We've got a Euromarch Against Mass Unemployment, an Alternative Summit - to plan for a better world, a Stop The City - against everything that puts profit before people, Reclaim The Streets - to party and protest, and a Gay & Lesbian demo.
Details: Tegencontrole, Postbus 3762, NL1001 AN Amsterdam.
---
The Anarchist Teapot, Brighton's only squatted info shop and cafe has moved to...an ex-funeral parlour! Come and enjoy free tea great grub and embalming fluid at St George's Mews (off Trafalgar Street)....the patrons are dying to meet you (groan!)
Schleswig-Holstein, a German state, has legalised cannabis for recreational use. ID cards are to be issued to over 16's to reduce the contact they have with hard drug dealers. Card holders will be allowed to possess up to 5 grams at a time. If this proves to be a +ve move, it will be considered as a model for legalising tokidge throughout Germany - this follows the legalisation of cannabis for medical use
Townstal Valley, nr Dartmouth, Devon, is under threat from road building plans. One of Britain's largest badger colonies and acres of woodland could be destroyed if South Hams District Council's plans go ahead. Camps are being set up. 0180 832410
Friends Of MOVE have moved. New address: PO Box 14129 LONDON W12 8GR, Tel: 0181 519 9228 / 0171 272 5368
Following our report that John Lewis were attempting to sue National Anti-Hunt Campaign spokesperson Neil Hanson for distribution of a supposedly libellous leaflet (SchNEWS 119), we have learnt that the multinational have backed down and dropped their libel action. Why? Well, despite a lengthy conflab with a John Lewis pressperson...we are still none the wiser! (Altho' they were very quick to point out that John Lewis in no way wish to interfere with people's legitimate right to protest in the `proper way'!)
If you live in Brighton and want to support the 500 sacked Liverpool dockers - then come and demonstrate outside Drakes Recruitment Agency - the people who supply scab labour to the Liverpool docks - Friday June 13th @ 12 noon North Street (just down from the Clock Tower)
If you think cauliflower virus, a scorpion gene and part of a petuna aren't top on your list for a tasty stew (all of which can be found in the new "improved" soya bean from Monsanto) then come along to a meeting about genetically engineered food - 12 June 7.30 pm upstairs @ Queens Head Pub, Brighton Station
McLibel trial verdict DUE SOON! Can you help with organising events on the following Sat? Call the Justice? office 685913.
Justice? meeting - Tuesday 17th @ The Albert 7.30pm - proposed Sainsbury's development
---
Last week, those naughty protesters at the A30 campaign have been entering the site where the Fairmile `University of Road Protest' site once stood. In just a week, an impressive tunnel snaked underground and an early morning offensive saw the erection of barricades, a tripod, banners, two lock-ons, and a fire. Pinkertons security guards, patrolling the site with due diligence, did not once spot the nocturnal pixie activities...and even walked twice past the fire without being alerted to any mischievous goings-on. The first the police heard of the event was when local Gemini Radio station called them to see if the story was true!
---
Police in New York are carrying out trials on the NetGun, which fires a spiderman-like sticky net to immobilise a suspect. The NetGun has been developed by the Foster-Miller Corporation of Massachusetts and is intended to deal with `lightly armed' people. The basic model fires a 16 feet diameter net covered in `wipe-clean glue' from a 38 mm grenade gun. There is also a smaller handheld version with a range of 20 feet, one that can be launched from the ground to entangle a car, and another which can deliver a 60 kilovolt shock when attached to a battery.
---
In an unprecedented move, ITV is broadcasting an informative and well made documentary. World in Action's two-part programme on the export of British military equipment to the Indonesian dictatorship continues on Monday at 8pm. Last week's programme, cunningly scheduled at the same time as EastEnders to ensure minimal viewing figures, actually told something approximating to the truth about East Timor. Watch part two, `Profit before Principle', on Monday, or watch this space if you haven't got a telly.
Campaign Against the Arms Trade: 0171 281 0297
---
The makers of Semtex are to market a new `limited shelf life' version which loses its squidgyness after a couple of years. Apparently the stuff our friends in Judean People's Front are using is ten to twenty years old! The manufacturers, Synthesia Semtin, want to prevent their customers from sitting on the stock for so long. Hope they're careful when they stamp the Best Before date on the box...
---
The SchNEWS warns all readers never to stuff yer Cakehole with unwashed eco-warriors. Never call yourself Swampy, else you run the risk of being chased all over the country by young girls and annoying journalists. Bury your head in the sand and think of England. Then you will feel content. Honest.
---
SchNEWS was brought to you this week by a group of comprehesive kids with a sense of humour...

Subscribe to SchNEWS: Send us first class stamps (e.g. 20 for the next 20 issues) or donations (cheques payable to "Justice?"). Or £15 for a year's subscription, or the SchNEWS supporter's rate, £1 a week. Ask for "original" if you plan to copy and distribute. SchNEWS is post-free to prisoners. You can also pick SchNEWS up at the Brighton Peace and Environment Centre at 43 Gardner Street, Brighton.
SchNEWS, PO Box 2600, Brighton, BN2 2DX, England
Phone/Fax (call before faxing): 01273 685913
Email: schnews@brighton.co.uk Web: http://www.cbuzz.co.uk/SchNEWS/
---
Last updated 12 June 1997
@nti copyright - information for action - copy and distribute! SchNEWS Web Team (schnews-web@brighton.co.uk)