Home | 20th January 1995 | Issue 6 | PDF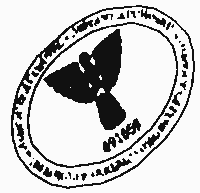 Justice? Brighton's Campaign in Defiance of the Criminal Injustice Act
SchNEWS
Victory for direct action!
Shoreham protestors were celebrating a massive victory for positive direct action this morning at the Port Authority's decision not to renew the contract on the export of live animals after costs of £2.1M and the discredit of police handling of the affair.
Arrests were arbitrary and the final figure of 84 belies the widely reported peacefulness of those on the front line. At one point last week police attempted to use the Criminal Injustice Act - charging one protestor who had leapt into a garden with Section 61. Bit of a lack of understanding of the law, officers - this is the part of the Act pertaining to illegal camping! Section 61 states that it is a criminal offence "if two or more people trespass on land with the intent to reside for a period of time." Surprisingly the defendant did not have a tent with him at the time and the judge threw the case out of court. In Plymouth, where the trade continues, there were 11 arrests at the weekend for "obstruction of the public highway", again arbitrary. Bizarre as it sounds, but one of those arrested was the manager of a very meaty local fast-food chain.
In Brightlingsea, Essex, outrage has greeted the Essex police numb-skull attitude as documented all over the national media at the moment. Squats are being broken - contact Stuart on 0589 311738. Rights carrying animals out of Coventry are to be stopped with a demo on Feb 11th while D-locking to the axle of lorries seems to be the course of action in Swansea.
Terrorists?
Environmental "terrorists" and green activists are to be targeted by special branch as part of a change in security procedures, reports the Independent. Two examples of recent activism are the M11 and Twyford campaigns, it continues. Although the MI5 have little to do now there is an IRA ceasefire and the end of the Cold War it stretches credibility to call overtly peaceful protestors terrorists.
Such a loose definition has extremely dangerous implications to protestors as the Criminal Injustice Act has extensions to the 1989 Terrorism Act including 28-day road-blocks and the power to search persons "whether or not [the police officer] has any grounds for suspecting a crime (Section 81). Under the CJA it is also illegal to collect or record information, "including photographs" that could be useful to (eco?) terrorists, an offence punishable by up to ten years imprisonment.
We are now, according to this report, a "threat to national security". All this for trying to save the planet? What the movement against the CJA now faces is the British state's classic strategy for attacking popular movements it doesn't like - trying to isolate the 'extremists' from their growing support and using physical violence and imprisonment as it's tactics. One smashed lorry window and the Daily Mirror spouts this: "Having woken from the nightmare of Provo terror, it would be the cruellest of ironies for the British people if blood were now to be spilled on our streets at the hands of an ugly new band of terrorists." It is as if repetition of the word 'terrorists' (and doesn't terrorism have to include another country?) and gross misrepresentation (see Sunday Times) will create this as a reality.
It would be really laughable if the consequences were not so serious. It is already known that MI5 are officially monitoring Freedom Network. Following an appearance on the BBC they had their computer stolen with the database of all national contacts yet the 'thieves' left the keyboard and screen? It has been said that "you only feel the chains when you start to move".
CRIMINAL JUSTICE ACT
Hunt Labs 95
Travellers 11
Road Protesters 7
Tree Defenders 2
Squatters 0
(squatting sections come in at end of Feb)
3 arrested @ Wimpey
Road protestors moved up to challenge travellers in the CJA arrest league when three were done for "aggravated trespass" in Bristol last Friday. Protesting in solidarity with the No M77 campaign in Pollok Park, Glasgow, the three were part of a group occupying the South West offices of the contractors Wimpey Construction. Once in the forecourt the police decided to make arrests - pulling one of them back on to their land in order to do so. Meanwhile at the British Road Federation's AGM on Monday police swarmed in large numbers making action difficult. "No problem", said Becka of Road Alert!, "we just jumped on a tube to the Highways Agency and occupied their offices instead".
Chief Executive Lawrie Haynes tried to ignore chaos around him as people helped with filing and answering telephones. "We told callers that this was now the Bicycle Lane Agency and that building roads had finished." Back at the BRF the police operation looked plain ridiculous for the six who had stayed. Campaigner Richard Terry: "The BRF is an organisation representing powerful vested interests. It is interesting that they are able to summon such an over-the-top police presence for a small, peaceful group. Our action at the Highways Agency showed we will not be deterred from taking our case to the core mechanisms responsible for destructive roadbuilding".
Up at the No M65 Cosmic Tree Village in Lancs national barricading weekend has kicked off to defend a row of houses due for destruction by the 12 mile long route. Stanworth Valley has the most dramatic tree-houses and axial walkways yet seen. The steep sides are going to make cherry-picking a bit of a puzzle. Call 0772 704103. In Exeter trees are being destroyed now! The preliminary contract has been staffed on the Exeter-Honiton Rd. They need help! Call 0392 424469.
Inside SchNEWS
"they can chain the body but they'll never kill the spirit"
Justice? have received another letter from the growing band of political prisoners in this country. Hunt sabber Phil was arrested at Hyde Pk and the anti-BNP Welling demo. He writes: "Hello! Thanks for your card, really good to hear from you all, brothers and sisters! Things are ok here in Costa Del Elmley - a few silly rules but I'm settling into my temporary home. Just to fill you in with the boring bits - waiting for sentence over Welling on Section 1 (Public Order Act) probably in April and awaiting trial for Hyde Pk do last year. Originally charged with Section 2 but had it dropped to Section 3 (affray) - received a few bumps and bruises c/o The Met but remember Keep it fluffy ??? Seems things are quite busy close to home and 95 is going to be a good year! No Live Exports, Sabbing, McLibel - exciting times. United we stand. Well take care of yourselves and stay free (if not I've put the kettle on just in case!). Anarchy, peace and freedom, Phil." Phil E13496, House Block 2, HMP Elmley.
dates
FRIDAY 27 JAN @ 9.30am Hexham Magistrates, Fore St, Northumbria. Two for "ag tress" hunt sab
SATURDAY 28 JAN @ Maidstone Demo - leading to
THURSDAY 2 FEB @ Maidstone Magistrates. Two for "ag tress" hunt sabs. Sorry for size of diary - no time.
Children's Prisons
The CJA is so full of state powers over our lives that it's hard to pick out one bit as being particularly disgusting - but if you had to choose, then the idea of building children's prisons would have to be a strong contender. There are plans to build five of these prisons, politely called 'Secure Training Centres' by the government, to hold up to 200 children aged between 12 and 14. The idea has been condemned by almost everyone involved in juvenile justice as doing nothing to stop crime and inevitably leading to more crime and child abuse. But hey, if Michael Howard can get a few votes from mind-numbed bigots by blaming 12 year olds for all our problems then it's worth it, isn't it?
A sane society faced with 12 year olds committing serious crimes would try to work out why such children commit crimes - usually because they've had a terrible time at the hands of adults - and give them and their families some support to stop them reoffending. It might even look at what lies behind youth crime - massive poverty, decaying schools and social services - and do something to deal with these problems. But if you're the government responsible for these problems in the first place then locking up 'evil' children avoids a lot of unwanted questions.
Local authorities and social workers have refused to have anything to do with the new prisons so they are to be run, for a profit, by private security firms - Group 4 are keen to make some cash out of it. Under the proposed guidelines for running the centres, the children will have none of the protections against abuse that they have in childrens' homes - they will be denied their basic human rights.
A child can be forcibly strip-searched by a single member of staff with no one else present during the search. All mail to and from a child can be read and censored. The director of the prison can stop all family visits whenever he wants. Just to make sure no one finds out too much about what's going on in these places the Home Secretary has to give permission for a child to communicate with anyone - or for any outsider to visit these centres. Inevitably bullying, abuse, self-mutilation and suicides will be common in these institutions. The children who survive their time inside will come out more abused and embittered and more likely to reoffend than ever.
The CJA is going to put lots of people in prison for dancing, protesting, staying silent and lot's more. The fact that the politicians, Tory and Labour, are even prepared to scapegoat children for society's problems shows just how sick they are. We will defend and support anyone put into prison under the CJA - and that includes the children.
SchNEWS live! @ new kensington. (kensington gardens) every Fri @ 5.45pm
For further copies of the SchNEWS send stamps/donations to SchNEWS c/o on-the-fiddle PO Box 2600 Brighton East Sussex . Tel: (01 273) 685913.
Or pick one up @ Peace Centre, Gardener St, Brighton and around town
on-line next week - promise!
lock onto lurve!