Join us on Twitter

Get SchNEWS in yer inbox every week











"Definitely one of the best party and protest sites to come out of the UK. Updated weekly, brilliantly written, bleakly humourous, and essential reading for anyone who gives a shit. And we all should."
- Radiohead
Other Reviews

SchNEWS? Sch...WHO?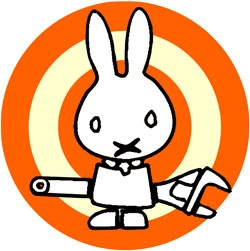 "SchNEWS was a free weekly publication from Brighton, England, which ran from November 1994 until September 2014. The main focus was environmental and social issues/struggles in the UK – but also internationally – with an emphasis on direct action protest, and autonomous political struggles outside formalised political parties". - From Wikipedia (to read the rest, which is a reasonable run-down of SchNEWS and its history, click here)
Other articles which give further insight into SchNEWS include the 'About Us' page from 2006 which has a potted history plus a snapshot of a week in the life of SchNEWS as it was for its first decade or so back in the original office at The Leveller's Metway Building.
To find out a bit about the state of play when SchNEWS finally stopped in September 2014, see And Finally - The Last Word From SchNEWS.
---
MORE INFO ABOUT SchNEWS...
Thoughts from one ex-SchNEWS writer...
Information For Action
Perhaps what best encapsulates what SchNEWS was about is the phrase which became its mantra and remit: Information For Action.
SchNEWS was primarily about both inspiring people to get active, and equipping them with the information and contacts so they could engage with and become pro-active about the issues it was writing about. And if they couldn't join existing groups or the protests/campaigns being covered in SchNEWS they were encouraged to do something similar in their own community, and/or develop these ideas in what ever practical ways according to their lives or circumstance.
It wasn't there to simply be 'roughage in a balanced news diet', giving right-on readers something a bit to the left of The Guardian, so they could carry on consuming and being complacent albeit with the requisite amount of guilt.
And one syndrome SchNEWS tried to avoid was gratuitously burdening readers with all the bad shit happening everywhere - without giving them ways to channel their outrage or pissed-off-ness into something constructive or at least connect with other like-minds. So typically SchNEWS articles would aim to end with contact details for a campaign or research group to follow up with or even a date for an upcoming demo. That's as opposed to leaving the reader despondent, disempowered and bereft of solutions.
Whether or not it appears this way in hindsight, SchNEWS always attempted to reach beyond the cliques, subcultures and self-proclaimed intellectual elites of the so-called 'activist' scene. It always sought to give the widest possible range of people access to information which they might otherwise be excluded from, which could be anything from climate change science to the minutiae of some new legislation. It was always written in an engaging style, peppered with a few laughs whenever it could, and making sure to keep the language as broad-based as possible, and not limited to those with specialist levels of education.
What Else Did SchNEWS Do?
Though the free weekly news-sheet was of course firmly at the centre, there were many other aspects to SchNEWS, and not all 'core' member were necessarily writers. Other than the small crew of film-makers who did SchMOVIES, there were the people printing it, mail-out, web, yes even a treasurer, and then when there were extra events going on or stalls or festivals these were further tasks that involved both the core members and people in the networks which SchNEWS was part of.
Sometimes when you have a group which seems to be doing a lot of 'stuff' and has something of public profile, there can be an assumption amongst onlookers that the group has more people and resources than it actually has! For many years SchNEWS was one of those groups. It achieved a lot, nearly always with less people than it needed, resources stretched wafer-thin, and a budget relying on donations and a small amount of merch.
Let's see: 860 issues, probably around 8,000 articles. Over a million news-sheets handed out (you do the maths - whoops sorry about all the trees). Ten books, ten DVDs. A countless amount of free-info-stalls with a wobbly trestle table around the country at demos, gigs and events. The 20x30 marquee probably did around 60-70 (at a guess) info-spaces at festivals and protests. Live satirical news shows were how SchNEWS started, which was reprised at later points. Justice - the group who started SchNEWS - were central to two Direct Action conferences in the 90s, then in 2007 SchNEWS hosted a national Radical Media Gathering.
But there was more to it than just published output and public events... and this gets to the heart of it: SchNEWS (and Justice) people were often part of or directly involved in the campaigns they wrote about - and for a number of those groups over the years, at various points the SchNEWS office was their media centre (or at least a place to make calls and get on the internet!). Numerous groups and campaigns were able to get help from SchNEWS people with creating posters, flyers, websites, press releases, etc. There was a symbiosis between activist groups and SchNEWS (when it wasn't in fact the same people).
Looking further into the hub of activity in the SchNEWS office over the twenty years, there were numerous side-projects and other activities, including one-off publications or pamphlets, of which some are available on this archived site. For instance, going back to the early days, there was an attempt to create an alternative news agency, called Bothered, which was to bring SchNEWS-type news to a larger audience - one of several innovative initiatives which sprung from early Justice/SchNEWS people.
And - if we can throw it in - another significant effort which came out of that same office, though a different collective with some SchNEWS people, was the Brighton-only dirt-digging, muck-raking news-sheet Rough Music in the noughties.
So - SchNEWS had a much broader sphere of activity than just the roughly-copied scraps of paper with the familiar masthead that sat in rows curling up on pamphlet racks in social centres and the like up and down the country...
But, lastly, back to the weekly cycle of the news-sheet: fair play and thanks to the revolving cast of characters who stuck it out and produced it week-in, week-out over the twenty years. And this very much includes the web, mail-out and printing crews and others who also worked ceaselessly.The key feature which helped turn SchNEWS into the fixture it was was the fact that it kept coming out, reliably, on a weekly basis (and it looked the same every time!). For the vast majority of its active years, it barely took weeks off, apart from having a well-earned break over the New Year (when not much was usually happening anyway), whereas during the summers it was busier than ever producing double-issues and handing them out at festivals.
Talking of those who were part of SchNEWS at one point or another: it was blessed with some very talented people who came through the door, one after the other. For volunteers the standard was amazingly high. The original crew who started it and got it up and running were obviously a very smart and up-for-it bunch, and it was initially propelled by the wave of energy around the movement against the Criminal Justice Bill/Act. Eventually some of those people started to move on to other things, but their places were taken by equally-talented new people. And when they left, more came. Some stayed a long time, some just made an impact then left. Many lifelong friendships remain.
As people came and went, you could probably break the twenty years of SchNEWS into a handful of 'eras' according to certain people who were in the office at the time - plus the changing phases of political movements it covered from the initial anti-Criminal Justice Bill/Act movement to the ecological direct action of the mid-90s to the summit-hopping of the early 2000s and so on - but - SchNEWS itself very much kept its consistency. For the regular SchNEWS reader who sat down with a copy on any given week over a period of years, it would have been a familiar experience. By that I mean it not only looked the same, and still had the ridiculous headlines and the straining puns, but it also maintained a consistency of tone and political perspective.
Of course the transformations that took place in the world of media over the twenty-year period between its first and last issue - and the reasons why SchNEWS didn't continue - are a whole other discussion. This is an acknowledgement and celebration of what it did achieve in twenty years. But to find out about what the SchNEWS writers were saying when they stopped producing it, see And Finally.