Join us on Twitter

Get SchNEWS in yer inbox every week













"Definitely one of the best party and protest sites to come out of the UK. Updated weekly, brilliantly written, bleakly humourous, and essential reading for anyone who gives a shit. And we all should."
- Radiohead
Other Reviews

SchNEWS? Sch...WHO?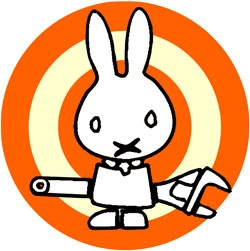 "SchNEWS was a free weekly publication from Brighton, England, which ran from November 1994 until September 2014. The main focus was environmental and social issues/struggles in the UK – but also internationally – with an emphasis on direct action protest, and autonomous political struggles outside formalised political parties". - From Wikipedia (to read the rest, which is a reasonable run-down of SchNEWS and its history, click here)
Other articles which give further insight into SchNEWS include the 'About Us' page from 2006 which has a potted history plus a snapshot of a week in the life of SchNEWS as it was for its first decade or so back in the original office at The Leveller's Metway Building.
To find out a bit about the state of play when SchNEWS finally stopped in September 2014, see And Finally - The Last Word From SchNEWS.
---
If you wish to contact SchNEWS email schnews@riseup.net - ignore all other email addresses, postal addresses and telephone numbers mentioned in the pages.
---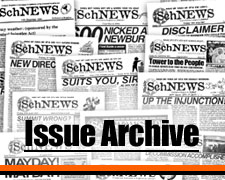 Every article from the pilot issue in November 1994 through to the final issue in September 2014.
See SchNEWS Issue Archive