Join us on Twitter

Get SchNEWS in yer inbox every week













"Definitely one of the best party and protest sites to come out of the UK. Updated weekly, brilliantly written, bleakly humourous, and essential reading for anyone who gives a shit. And we all should."
- Radiohead
Other Reviews

Contacts & Links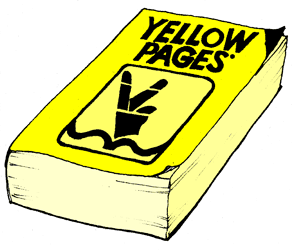 SchNEWS maintained a large contacts database, regularly updated (though less so in later years) of the same network of campaign, protest and community groups whose activities featured in the pages of SchNEWS.
During the very early days of SchNEWS, at the height of the anti-Criminal Justice Protests and the burgeoning anti-roads movement, SchNEWS/Justice made a database which was printed in an A5 booklet called The White Book (or later just The Book) - remember this was still pre-internet. This historic contacts list is available here including the PDF of the full 108-page 'The Book'.
View 'The Book' from June 1995.
Later of course this contacts database became a key section of the SchNEWS website. Several versions of this list from different years will be put up when they become available, but at the moment only one is viewable, from 2002.
View the online Contacts List from June 2002.